New: Yoga Teacher Training Course
In the Haute Marne, Champagne region in northeastern France lies Centre Lothlorien, a small international guesthouse, course centre and Yoga Teacher training location. A place in the middle of nature where you can be on holiday, take courses, get acquainted with other ideas and work as a volunteer. A place where beautiful encounters are common.
Stay at the estate
Lothlorien is surrounded by nature, in a private valley of 35 acres. You will find two natural water sources, vegetable gardens, fields and woodland. From the grounds you can walk into the surrounding forests. It is a place to recover and get inspiration. A place to feel at home. You can spend the night in a room in the Chateau, on the green campsite, in our holiday home, in the maisonette or in one of the wooden log cabins.
Yoga Teacher Training Course

At Centre Lothlorien Pinky More and her team organise the 200 hours Indian Classic Yoga Teacher Training Course in affiliation with "The Yoga Institute" in Mumbai, the oldest organised Yoga Institute of the world. This one month residential course is given in English.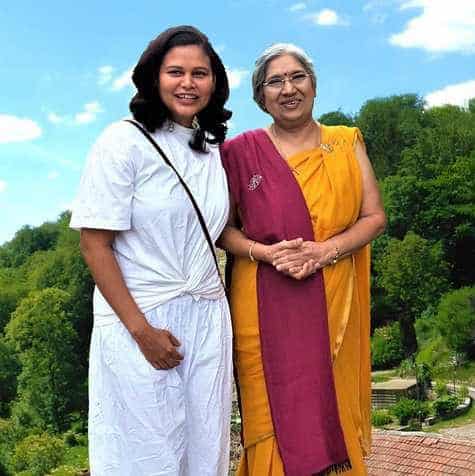 16 August 2020
While in India only online Teacher Training Courses are offered, in France it is possible…
One Planet - One People
Centre Lothlorien organizes international and multicultural activities that contribute to heart to heart connections. Peace festivals took place in 2011, 2013 and 2015. In June 2017, an international Summit "One planet – One people" was organized with 144 Earth Keepers. There were participants from different generations and from more than 40 nationalities. Together they wrote a Manifest.
Follow a course
We offer both a continuous program and one-off courses and workshops. Think of slowing down, personal growth, yoga, shamanism, creative writing, wild picking, music, individual trajectories, cycling and walking arrangements or workshops in the studio.
We offer special children's weeks in high season weeks.